Garden Hills is one of my favorite Atlanta neighborhoods. In fact, I live there. It has some of the most charming cottages and classic homes in Buckhead. The quiet streets, parks, neighborhood pool and close proximity to several notable schools, makes Garden Hills ideal for young families that want to live in town.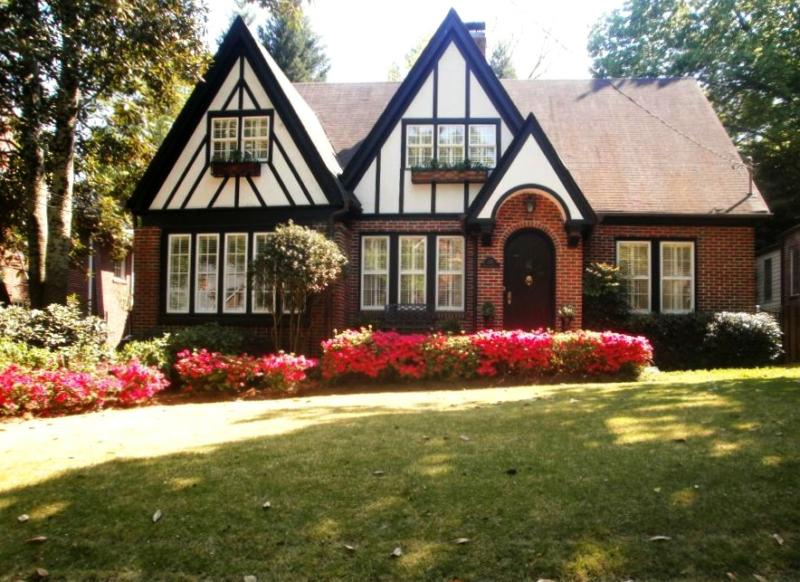 A classic Garden Hills Tudor home built in the 1930s
Residents of Garden Hills take pride in their homes and parks. With four manicured parks to choose from, there are plenty of places to stroll and picnic. Garden Hills Park, located in the heart of the neighborhood, has a pool that is host to the Cool Sharks Swim Team, a pool house, and an adjacent playground. There is also a rustic clubhouse nearby, originally built in the 1930's, that has a large porch and fireplace. Known as the Garden Hills Rec Center, it hosts lots of community activities.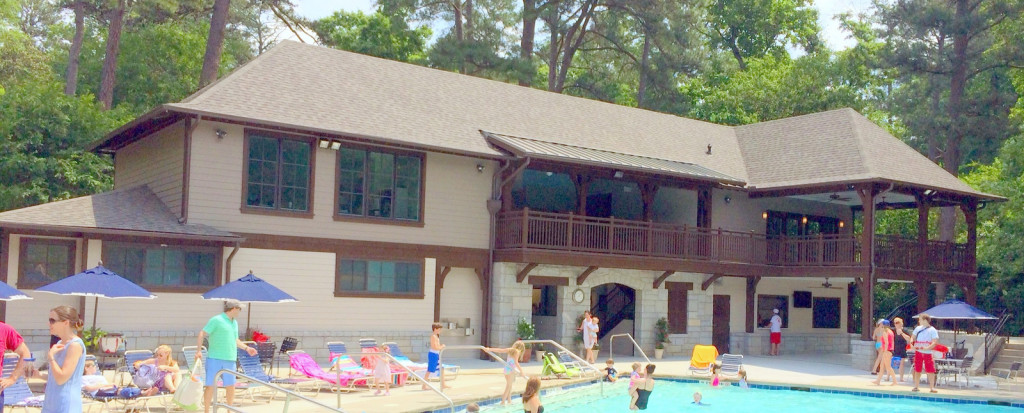 The Garden Hills Pool and pool house
With a short walk, you can be part of all kinds of urban activities. On the weekend, I love walking to the farmer's market at St Phillips Church and Barnes and Noble. If you want a little more exercise, you can walk up Peachtree Road a mile to the heart of Buckhead's shopping and restaurant district.
There are a two highly regarded private schools in the neighborhood, Christ the King, a Catholic school for students in grades K-8 and the Atlanta International School, which offers the International Baccalaureate Curriculum for grades K -12. Garden Hills Elementary is the neighborhood's public school.
If you are looking for a home in Garden Hills, give me a call at 404-805-2273, or email me at cathy@cathylamon.com. No one knows a neighborhood than a future neighbor.